Minecraft builds a following
New club at WMS already has grand designs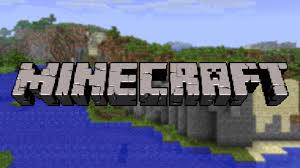 Advertisement
Hang on for a minute...we're trying to find some more stories you might like.
Minecraft is an open world game based in blocks, in which everyone can do anything they want. In other words, players can mine iron, gold, and diamonds; go for an adventure in another world with lava everywhere, fortresses to explore, and monsters to fight; kill some of the hardest monsters: the bosses; or simply use your imagination to create great builds that include large castles, huge ships, or big cities.
Jason Del Porto, assistant principal at Watertown Middle School, had the idea of creating a club for those who are really into Minecraft. So, on Wednesday, Nov. 13, he invited all of the interested students to a meeting in the cafeteria with George Skuse, the district's director of technology, and Dan Wulf, director of the district's math department.
At the meeting, he talked about what he would like to do in the club.
"I would like to build the Middle School", he said.
If there are enough kids, the club will probably meet two days a week after school in the Mac lab for about 90 minutes.
There aren't a lot of details yet, as he needs to buy accounts for each of the kids, host a secure server for them to play, and many other things.
To join, interested students can talk to Mr. Del Porto to get an interest letter that needs to be signed by parents, but the Minecraft club will need a $50 fee for students who want to participate.
–Jan. 2, 2014–