A day of hybrid learning inside WMS unlike any school day students have ever seen before
Many things have been hard to continue during COVID-19, but one of the hardest things is going to school. In November, Watertown Middle School reopened for hybrid learning.
The students have been split into groups — Cohort A and B — with some remote learners staying home entirely. Cohort A attends on Tuesdays and Thursdays and Cohort B attends Wednesdays and Fridays, with everyone learning remotely on Mondays
The school day runs from 8:30 a.m. to 12:30 p.m., when the students receive lunch and are sent home. Every homeroom has a lunch lady come in and ask the students if they want lunch, and at the end of the day she drops it off.
The school day lasts until 3 p.m., and teachers are available for "office hours," in which students can join a Zoom call to talk with a teacher about something such as homework.
Unlike many other schools, Watertown Middle School is doing COVID testing, which has already revealed a case. If you have been in contact with someone with COVID-19, you have to test negative or quarantine for the state approved number of days. People can still go into the school if they're in a different cluster and/or cohort and/or class.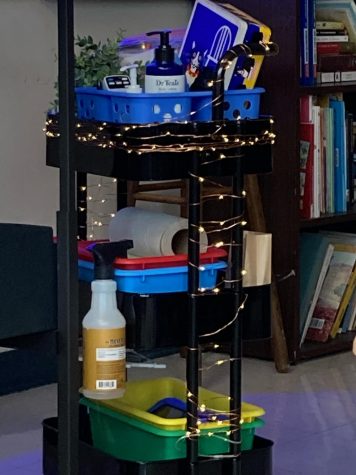 Social distancing and mask regulations are enforced well and followed by students (hand sanitizer is also readily available). Sometimes people don't socially distance in hallways when leaving the building or going on mask breaks due to people being clustered together, but they still keep their masks on in the halls, which they also leave soon after.
In previous years, students would go around the halls to different classes, where teachers would stay. But this year, it's the opposite. Now, the students stay socially distanced in their homeroom and the teachers move from room to room. This means that students won't be clustered together in the halls and can socially distance. And because all of the student's things will stay with them in their homeroom, they will have everything that they need on hand. 
COVID-19 regulations have even extended to entering and exiting the building. The entrances and exits of the building are organized by grade; students enter and leave the building using only one exit that only their grade can use, usually opening it with gloves or through their shirts or something else to avoid touching the handle.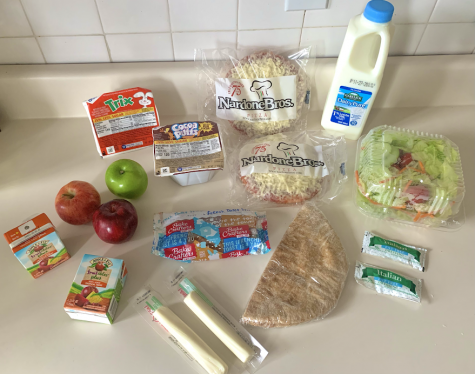 Exiting the building is a little more complicated. First off, someone will come on the loudspeaker telling all children who ride the bus home to leave their classrooms and get on the bus. As for everyone else, they leave through the same way they came in, but all at different times depending on their last classes. 
For example, a voice might come on the loudspeaker saying that everyone in science class (across all clusters and cohorts) can leave. The people in the science classes will exit the building the way that they came in, and whoever is manning the loudspeaker will move to the next class until everyone has left the building.
"
WMS students get 15-minute mask breaks. They go outside and across the street to Moxley Field, unless it is raining, in which case they go to the gym.
In the classrooms, all of the WMS teachers are paying close attention to the kids on Zoom and are answering any questions they have. The smaller classes call for a more relaxed, casual environment.
Students stay in their chairs, and they stay at their desks for most of the school day. The desks are 6 feet apart.
Every teacher kind of does things a little differently, but the students are always supervised. There is always a teacher on Zoom and in the classroom. Sometimes kids get kicked out of the Zoom meeting because they aren't doing the work or the yoga during community meeting time.
"For starters, I feel that students didn't always have their full attention on Zoom because it was easy to get distracted on your computer," said a seventh-grader. "The video on and off was also a struggle. Now that we are in hybrid both of those issues are solved and the teachers and kids know each other much better. 
"Overall, hybrid is better than virtual in my opinion." 
The students get 15-minute mask breaks. They go outside and across the street to Moxley Field, unless it is raining, in which case they go to the gym. The breaks are staggered throughout the day.
The students always have to go outside for mask breaks, unless there is snow or rain outside. And yes, they will go out when it is below freezing. There's not a lot to do except stand in lines 6 feet apart. If there is snow or rain outside, the mask breaks are held in the gym, which is far superior to being outside, as it's warm. Students can bring their stuff with them, spread out, and socialize if they socially distance because they can go where they want in the gym.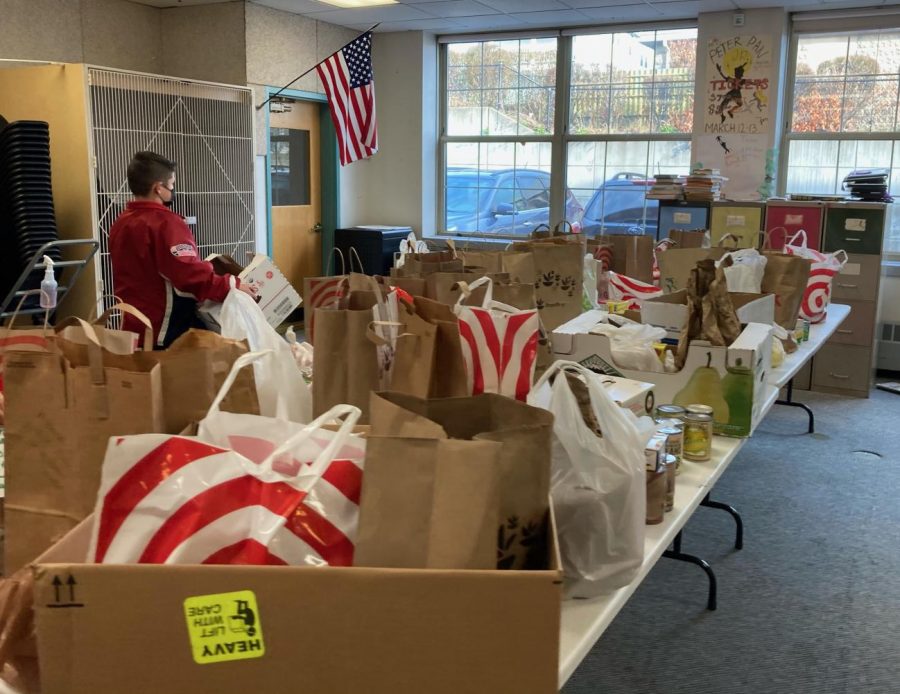 –Jan. 6, 2021–