'Every Falling Star' shows North Korea through new eyes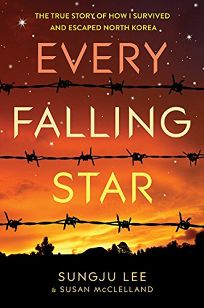 "When we stop dreaming, we're almost as good as dead."
These are the words from "Every Falling Star" written by Sungju Lee. This book is an autobiography, the story of how Sungju Lee makes an epic escape from North Korea, with many emotions along the way.
A brief summary of this book is that 12-year-old Sungju grew up in Pyongyang, the capital of North Korea, but is forced to move to Gyeong-seong, an unpleasant and unappealing location.
After his parents leave him alone for a few years in search of food, he soon becomes homeless without family, hope, food, and much more. He later learns to steal, lie, and fight among others, and uses these skills to survive.
I like this book because it contains Korean, which is such a diverse language from English, and it suits the book well considering the context. I have learned a few words in Korean such as "eomeoni" (which means mother) and "gaeguli" (which means frog.)
Another thing I like about this book is how well the author describes his feelings, making his readers feel them.
I recommend this book to the middle school students or above because it uses a more advanced vocabulary. Also, people who like historical fiction or Asian cultured books should definitely read this book.
–Feb. 15, 2019–