Tara Sands makes voice acting sound like a fun career
Sands talks about talking for a living and her upcoming appearance at Anime Boston 2019
Voice actors, believe it or not, can appear in our everyday life. Whether it be cartoons or the annoying woman on the phone who tells you to dial 1.
Voice actress Tara Sands has done all that and more.
Some of the shows that she has been in or voiced in were "Pokemon", "Yu-Gi-Oh!", "Generator Rex", "Teenage Mutant Ninja Turtles", "Everybody Hates Chris", "Dead Island" (video game), and for five years, she was the voice of radio station Kiss 108.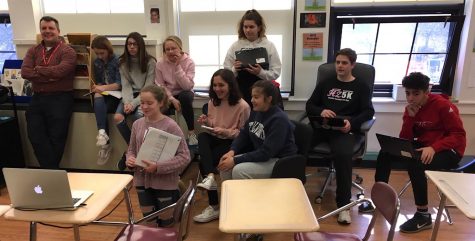 She also has voiced about 200 audiobooks.
"Audiobooks are a big part of my job," she said.
Sand recently spoke about voice acting with reporters from the Watertown Splash in a video interview using GoToMeeting.
Sands will soon be appearing at Anime Boston, which will be April 19-21 at the Hynes Convention Center and the Sheraton Boston Hotel.
Sands loves going to conventions because she gets to meet so many of the fans.
"
You're just hoping that whatever you do just perks up their ears."
— TARA SANDS on audition for voice work
"I forget that these shows are around the world," she said.
In those conventions she meets some of the other voice actors that have been in the same show, movie, or commercial as her. Mostly in anime, the voice actors are in Asia, so she rarely sees who she is working with.
She said she very much enjoys the conventions, especially the ones all around the world — although says going to Anime Boston is like "coming home" because she was born and raised on the East Coast.
Sands grew up in New Jersey. She said she started out as a major theater geek and always thought she wanted to sing and act on stage. Sands was discovered very unexpectedly during high school. She entered a singing competition at a YMCA when talent scouts brought her into their office and offered her first audition for a wart commercial a wart commercial.
She immediately fell in love with voiceover work and wanted to make a career out of it. She said that there are many ups and downs to being a voice actress.
"When you're working it's a lot of fun, but when you're not working, it's not so fun," she said.
Sands explained how much of finding work is hustling to find a job, although since she has been in more popular things she has found work easier and considers herself "very lucky."
"The hardest part of voice acting is finding jobs," she said.
She described the audition process, much of which can be done from a home studio.
"Technology has really changed the audition process," she said.
In each audition, she said, "I read kind of blindly."
Sands, who now lives in Los Angeles, noted that auditioning has become more and more competitive.
"You go to 10-20 auditions [a week] ]and you can hopefully get one or two of them," she said.
She says that's how it is.
"You're just hoping that whatever you do just perks up their ears," she said.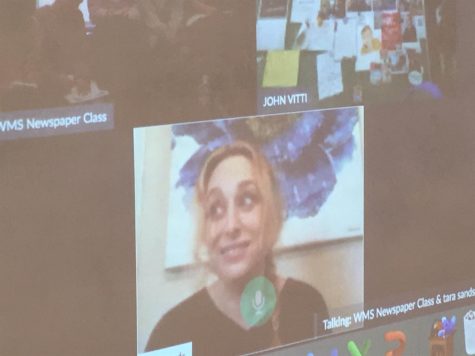 Growing up, she did not really have access to anime but later in life made a whole career out it. One of her favorite old-school characters to voice act for was Bulbasaur in "Pokemon". More recently she liked being the voice of Biscuit from "Hunter x Hunter". She liked this character because there were "girly" and "tough" parts of the character's personality.
She said she loves being able to be the voice for different characters that have different personalities, and being able to be creative with them.
Sands said she really loves her job, but, still, "in a heartbeat would go back to musical theater."
(Tara Sands will be appearing at Anime Boston, April 19-21, 2019. For tickets and information, go to http://www.animeboston.com/.)
–April 3, 2019–