Kellie Spillane gives ballroom dancing a twirl — and for a good cause
WMS reading teacher to compete in Rotary Club's Dancing with the Stars event May 10
It is that time of the year for Dancing With The Stars Watertown. Many "stars" of Watertown have put in countless hours in order to make the best show possible. This fund-raiser is held by the Rotary Club and this year's event will be May 10, 2019, at the Hellenic Cultural Center.
One of this year's stars, Kellie Spillane, is a reading teacher at Watertown Middle School. She has been working for the past five weeks to make sure she has a fun and entertaining night.
The dancers are all people who live or work in Watertown. They are paired up with a professional dancer from Ballroom in Boston, and they get 10 practice/lessons to prepare.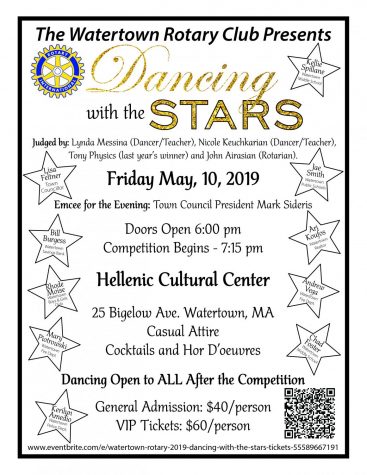 She is not getting paid to this. "I was asked to do it. In December, they reached out," she said.
She it was more about being supportive than competitive.
Ms. Spillane started dancing when she was 3. She also works at Dance Inn in Lexington, where she teaches tap, jazz, ballet to 3-5-year-olds. However, she has never danced ballroom before.
She said it is easier to dance alone than with a partner, because then you have to rely on have on someone for twists and turns.
"When you are in solo dance, you are in complete control," she said.
"There's a lot of people stepping out of their comfort zone to do this."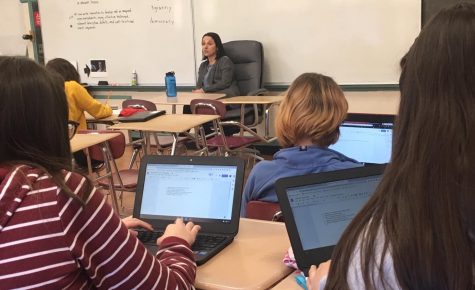 She said stars get to pick their own costumes, but they have to be cleared by her professional dance partner. The costumes have to match the dance style. She said her routine has a lot of swing and turns and tricks. But Ms. Spillane's partner, Matt, turned down her first choice.
"I was shocked. He thought it was sad," she said, explaining that he thought it was too heavy to dance in and depressing.
"It's a challenging routine and I love to dance. And I definitely want to be challenged," she said.
She said she getting used to dancing in 3-inch heels.
"It's easier to dance in jazz shoes," she said. "You absolutely, definitely, can injure yourself dancing.
There are two winners: crowd choice and judges' choice. The routines aren't for the judges, they're for the crowd.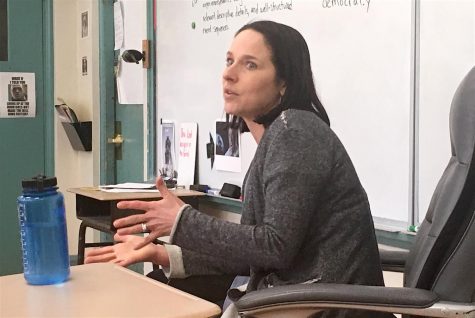 Dancing with the Stars is a fund-raiser for the Rotary Club, which gives a lot back in scholarships and for schools.
It is a 21+ event. Ms. Spillane said 300 people bought tickets last year. General admission is $40, and VIP, closer to the floor, is $60.
"For me, it's not the competitive reason why I'm doing it," she said. "People are doing it for the good of the community and people bringing the community together and it's the most magical thing."
(Story was reported and written by Adrina D'Arrigo, Jade Baker, Amelia Sarmiento, Abigail Hendrick, Shannon Fitzpatrick, Serena Calix, Casey Williams, Davit Karapetyan, and Isabela Guimaraes of the Watertown Splash staff.)
–April 18, 2019–