Business bubbling over at Boston Tea Stop
If you happen to be in Harvard Square, you might come across the store, Boston Tea Stop. With a delectable selection of boba flavors and other treats, you'll find yourself wondering what to order. With many flavors and options to choose from, it can seem like an impossible task to choose!
Douglas Cho, the owner of Boston Tea Stop, gave us insight into what he does daily to make the store a success.
He mentioned that the favorite boba drinks are black milk tea, mango milk tea, raspberry flavor, and passion fruit. These popular drinks have a nice creamy, yet refreshing, taste along with your choice of boba, popping or regular.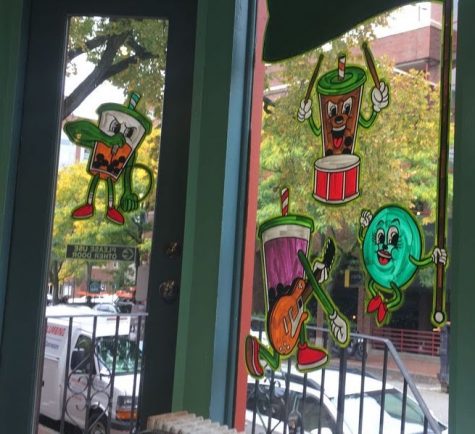 Mr. Cho brought in popping boba to the store about a year ago.
"It blew up!" he said.
It is a unique take on the typical chewy boba to a pop (literally) of flavor! Mr. Cho and his staff make the boba themselves by cooking it in a pot for about 30 minutes while adding sugar. On busier days, they have to cook it six times or more!
Boba is a popular item at Watertown Middle School. A lot of students preferred taro milk tea, smoothies, and popping boba over regular.
–Feb. 24, 2019–