Anime Boston 2019 quick to draw in fans on first day
    Have you heard of Anime Boston yet? Well, for those of you who haven't, Anime Boston is the go-to convention for all the best anime merch and to see those work behind the character in the dubbed animes.
    Anime Boston is this weekend (April 19-21) at the Hynes Convention Center and the Sheraton Boston Hotel. Anime Boston has the anime merch you want in many different forms, like the ever-popular exhibition halls A and B, which has merchandise from all kinds of anime for everyone!
    Another exciting way to get personalized items is in the Artist Alley, which is for artists that share a love of anime as well. Selling their art for a very unique buy is just one of the many ways to have fun at Anime Boston.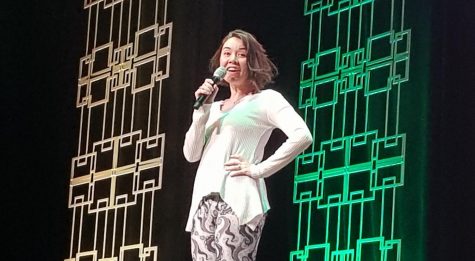 That's not all though! If you have a love for the people behind the voice or just want to learn more, Anime Boston offers tons of panels and Q&A's for you to explore and to learn from.
    The first day of the convention was Friday, but if any of this intrigues you, you still have time to buy tickets.
    See you there!
    (For more information about Anime Boston 2019, got to http://www.animeboston.com/.)
–April 19, 2019–