So many high notes
Chorus program at Watertown Middle School deserves to take a bow
Imagine being in the auditorium filled with kids singing in nice and fancy voices. You see kids singing with smiles and jaws drop-ping smoothly. You hear a range from Soprano 1s to Alto 2s.
The singing range is controlled by the wonderful Abby Casey.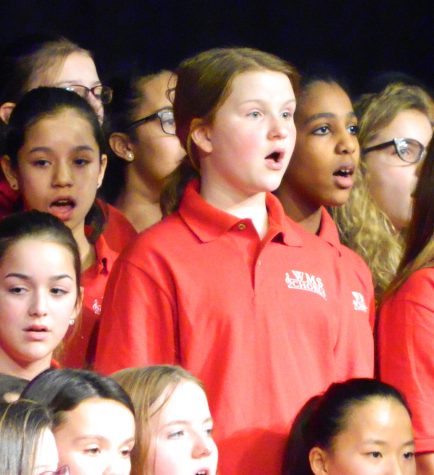 You have just experienced how seventh- and eighth-grade chorus is at Watertown Middle School. William Jokic, a seventh-grader in the Alto 2s, likes the song choices the chorus was given. He said that "The Room Where it Happens" from the famous musical "Hamilton" is one of the favorite songs he has worked on.
"[It] Is fun and it sounds cool," he said. "We don't have to be quiet and we have a lot of parts to it."
Emma Fallon said "The Room Where it Happens" was "really cool and there are a lot of parts."
She said her favorite songs so far have been " 'Hallelujah' and 'Jambo' because I've known 'Hallelujah' for a long time, and 'Jambo' because it has a lot of energy."
"Jambo" is a song from Kenya and the famous line "Hakuna matata" was used in "The Lion King." It's a song that got a lot of love because it "seems like a chanting song," said Ramon Sara, a seventh-grader in the Alto 2 section.
The chorus performed at the Winter Concert in December, and will also perform at the Spring Concert, the Music in the Parks Festival (June), and the eighth-grade graduation.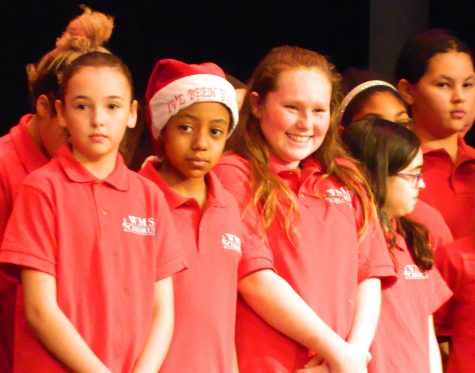 –April 22, 2017–