WMS welcomes new gym teacher Lisa Smith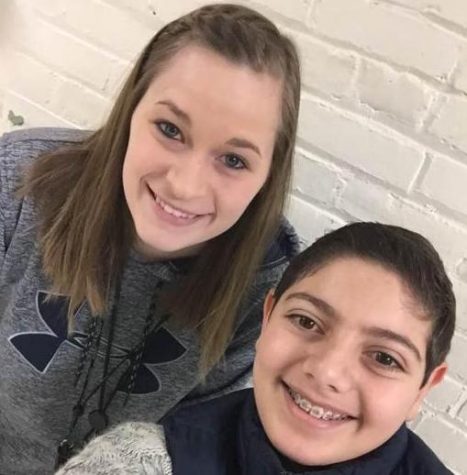 New gym teacher Lisa Smith is already an important member of the Watertown Middle School community. She hopes to make gym classes more interesting with lots of new activities.
Q: What's your definition of hard work?
A: My definition of hard work would be putting in your best effort that you can give.
Q: What is something you'd be happy doing every single day for the rest of your career?
A: Doing exactly what I am doing right now, teaching physical education.
Q: What personal strengths do you find especially helpful in your teaching?
A: One personal strength of mine is the time management. I always make sure I have enough time to do activities and lesson plans.
Q: Why did you want to become a gym teacher?
A: Gym was my favorite subject in school and I always loved it. And I actually wasn't sure that I wanted to be a teacher until only few years ago I knew that I wanted to do something with sports, athletics. And I kind of fell into teaching.
Q: Have you ever been a substitute teacher in this school district? Or have you ever worked in another district as a PE teacher?
A: My very first year being able to experience teaching I was a substitute for Physical Education here.
Q: What can you do to meet the needs of students who do not speak English?
A: To meet the needs of students who do not speak English, to work with the ESL teacher and figure out strategies to try and I can incorporate to help them.
Q: What were you like as a student?
A: As a middle school student, I was very, very shy. I did all of my homework and everything else that was needed. I was kind of to myself.
–April 28, 2017–