Danny Loprete lives lacrosse dream at Gillette Stadium
Merrimack College faceoff man looks back on road that brought him from Watertown to the NCAA lacrosse championships
The NCAA lacrosse championship weekend was held just down the road at Gillette Stadium over the Memorial Day weekend. It is a dream of many young lacrosse players to play in the NCAA championships. For one local Watertown High alum, it was a dream come true.
Danny Loprete was a member of the Merrimack College Warriors lacrosse team that played for the Division 2 national title versus Limestone on Sunday, May 28, 2017.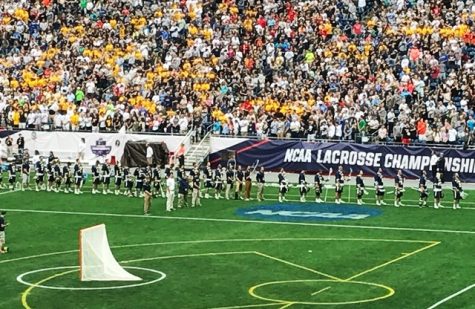 Danny played lacrosse for Watertown High School and was a member of the Watertown youth lacrosse program that was just starting up when he was a kid. Danny has been playing lacrosse since he was in seventh grade. Danny said he really started to believe he could play college lacrosse when he was a sophomore at Watertown High School.
Danny is a faceoff man for Merrimack, which is tough position on the lacrosse team since, like a goalie, there is only one of those players on the field at a time during a game.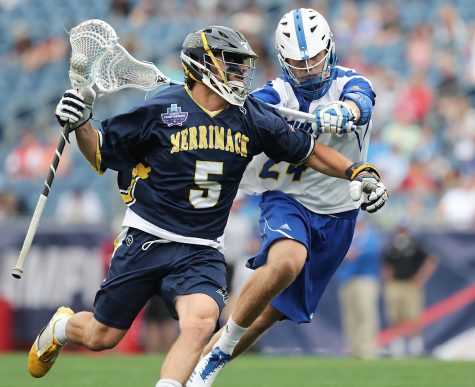 Danny enjoyed being on the Merrimack team. He said he worked hard on and off the field to always be ready to play and to help push his teammates and himself to get better.
He said his favorite part of lacrosse is that it is a fast game and being part of a team makes it really fun to play. His advice to youth and high school players is to work hard during the season, play lots of wall ball, and try to envision plays so you can be prepared for game situations.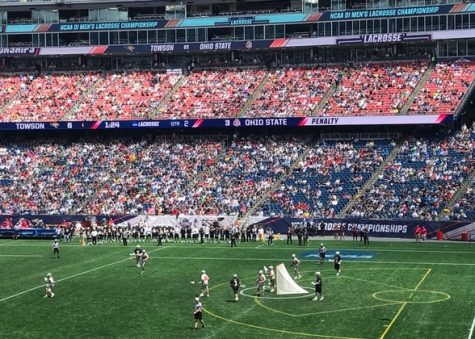 Danny saw a lot of faces from Watertown cheering him and his Warrior team on from the Gillette Stadium stands on Sunday.  Unfortunately, Merrimack lost in the finals to Limestone, 11-9. Limestone only lost one game all year and that was to Merrimack earlier in the season. It was an exciting game, but Merrimack just came up short.
Danny graduates from Merrimack this year so this was his final game. He hopes to see Merrimack back in the finals again soon and he will be there cheering them on to a win!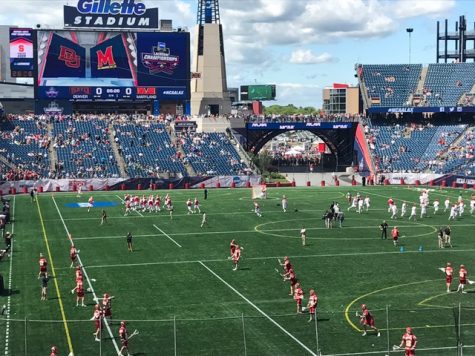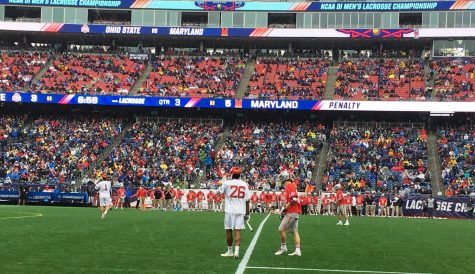 –May 29, 2017–