Performing pigs and turkey legs aplenty at King Richard's Faire
Annual Renaissance festival open for weekends and holidays through Oct. 22, 2017
King Richard's Faire is held each weekend in the fall in Carver, Mass., in a village based on the 16th century. There are many different, adventurous, and thrilling activities to do at this Renaissance festival.
You can wear a costume — princess, prince, knight, king, queen, emperor, for example — but if you don't have a costume don't worry! King Richard's Faire has got you covered with their amazingly detailed high-quality costumes to rent or shops if you want to buy your own.
There are shops for everything! There are individual stores and carts for accessories, food, toys, jewelry, and clothes.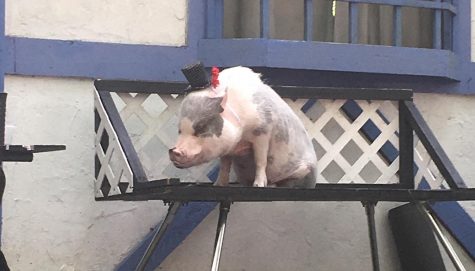 There are many activities and attractions! From pigs doing tricks and humans doing dangerous stunts with fire to self-powered rides and jousting shows.
There are a few rides and they are all human-powered — whether it's by turning a wheel to make it go around faster or pulling a lever back and forth to spin more.
There are many shows, such as Snorkel the Trained Pig. Snorkel does tricks: jumping through hoops, knocking down pins, rolling out mats, and, last but definitely not least, dancing to "Old McDonald."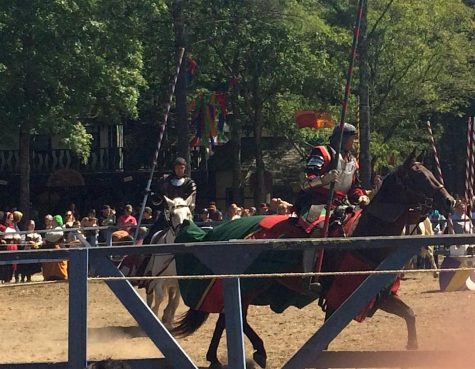 There are many stunts and acrobatics, with fire and high poles to balance on while also performing comedy to make the crowd laugh until the people are lying on the ground holding their stomachs. You can also be amazed by Draiku, the graceful and flexible trapeze dancers as your jaw drops hoping they don't fall from 30 feet in the air!
At the end of many of the shows performers ask for donations so they can get a little extra money and to know that their work has paid off by entertaining you.
To get into King Richard's Faire costs $32 for adults, $16 for kids ages 4-11, and kids 3 and under are free. Make sure you bring cash! You can buy tickets with credit cards online in advance or at the gates, but cards are not accepted for food and drinks inside. You can purchase food tickets at booths around the park.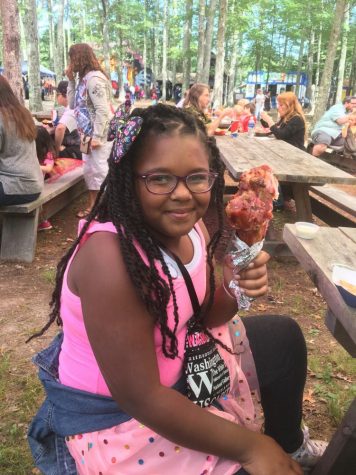 The food is high quality and served ballpark style in little cardboard trays. They have pastries, fudge, juice, soda, pretzels, pickles, coffee, ice cream, and, most importantly, the famous Faire turkey legs.
King Richard's Faire is a great place to bring your friends and family to have a good time, be entertained, and amazed. But hurry because King Richard's Faire is only open weekends and holidays from Sept. 2 to Oct. 22, 2017, and if you miss it, you'll have to wait until next year!
(For information about King Richard's Faire, got to https://kingrichardsfaire.net/.)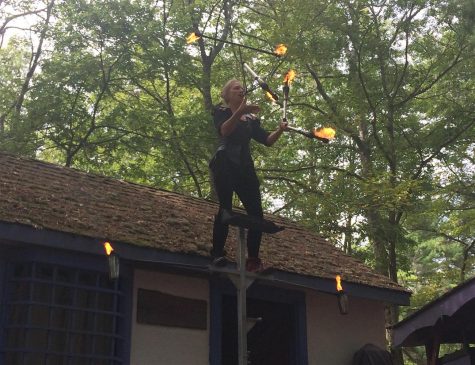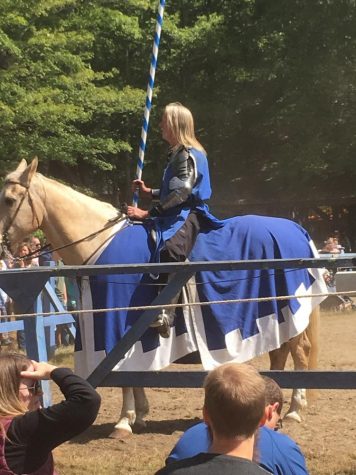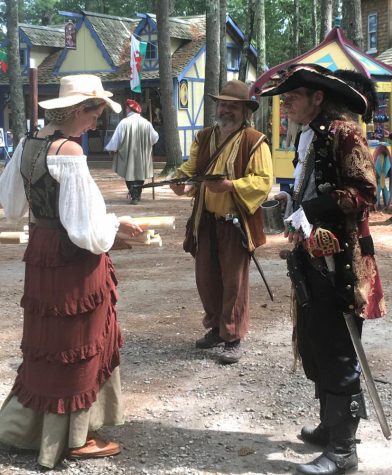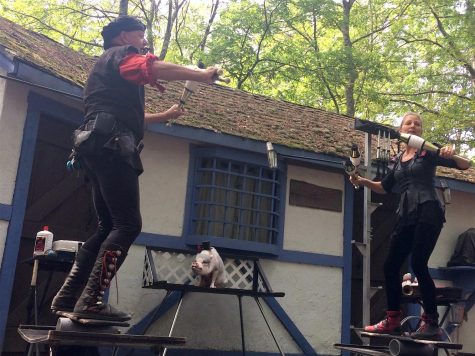 –Sept. 3, 2017–